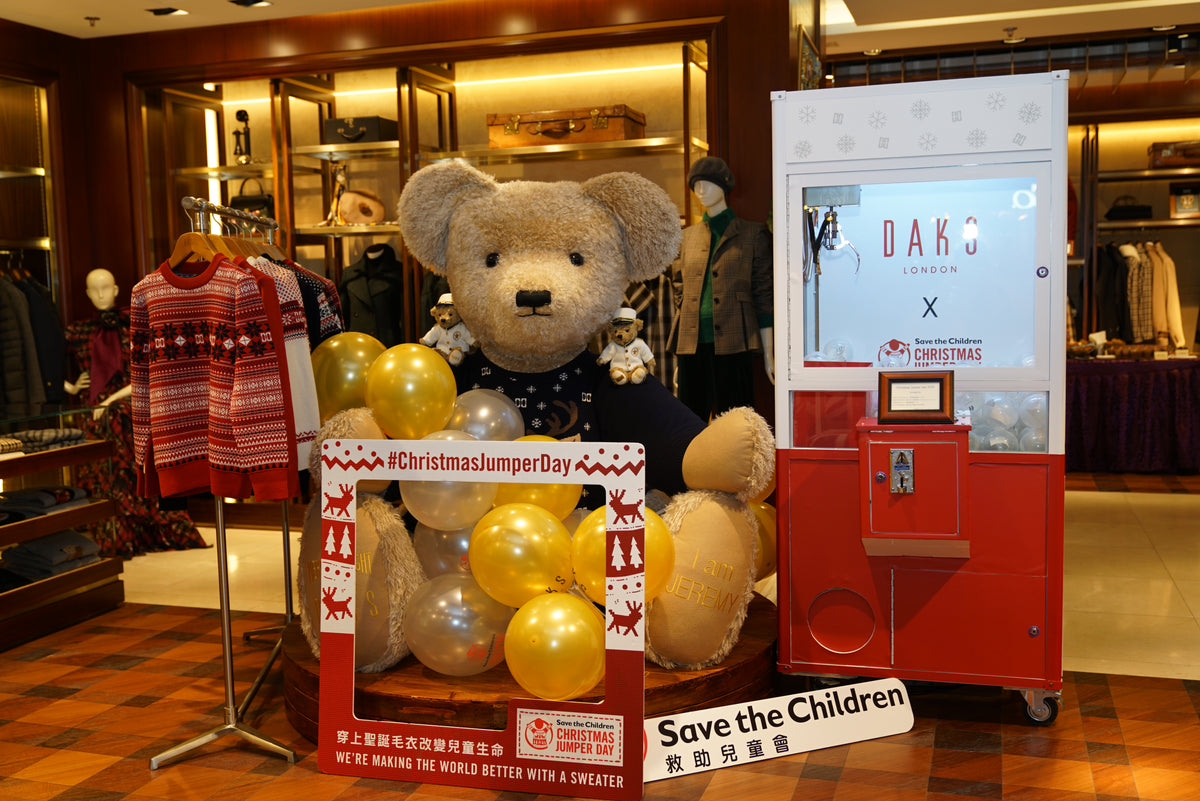 British Luxury Brand DAKS Supports Christmas Jumper Day
Raising Funds For Save The Children
Spreading Love To Underprivileged Children Around The World
British heritage luxury brand DAKS is supporting Save The Children's Christmas Jumper Day campaign for the second year in Hong Kong starting from Dec 1. Marking the beginning of the busy Christmas shopping craze, this year the enchantment of Christmas will stretch even further beyond, as DAKS adds an extra touch of love and joy to the magical holiday.
Following last year's success, proceeds will benefit "Save The Children Hong Kong" to support and create a brighter future for underprivileged children in 68 countries around the world. In Hong Kong, DAKS will be raising funds for the campaign by donating proceeds from selling selected sweaters and a very limited quantity of just 10 charitable teddy bears dressed in train crew costumes.
DAKS takes pride in supporting this event once again, spreading love and warmth to the less fortunate children during the festive season, making this Christmas that much more meaningful.